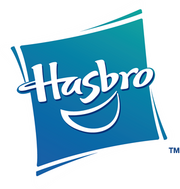 Hasbro Inc. (formerly Hassenfeld Brothers) is an American multinational toy and board game company. It is one of the largest toy makers in the world. The corporate headquarters is located in Pawtucket, Rhode Island.
Connection to Magic: the Gathering

[

]
The game and toy giant bought Wizards of the Coast in September 1999, for about US$325 million.[1] Wizards of the Coast was a subsidiary of Hasbro for 22 years and Magic: The Gathering became Hasbro's top-selling brand. In February 2021, Wizards of the Coast was reformed into one of three new divisions of Hasbro.[2]
In January, 2022, Hasbro named Wizards COO Chris Cocks as its new CEO. He succeeded Hasbro's longtime CEO Brian Goldner, who had died in October 2021.[3]
In February 2022, Alta Fox, a significant shareholder of Hasbro, urged the company to split off Wizards of the Coast to the benefit of both entities. They nominated five candidates, a.o. Jon Finkel, to the Board of Directors.[4][5] In April 2022, Hasbro rejected both the proposal and the nominees.[6][7]
Theme park
[
]
In December, 2018, Hasbro announced plans for its first indoor water park and family resort, themed around some of its biggest toy and game franchises. The holiday destination is set to include themed hotel rooms, entertainment and food and drink, as well as installations and experiences inspired by Magic: The Gathering, Monopoly, Hungry Hungry Hippos, My Little Pony, Mr. Potato Head, Candy Land and Nerf.[8]
Hasbro Pulse
[
]
Hasbro Pulse is the current official Hasbro web store for the United States, United Kingdom, and Canada (excluding Quebec). Aimed specifically at adult fans, Pulse's product selection consists mostly of collector-focused toylines. The Hasbro Pulse name was originally used for the company's collector-focused news website, but was relaunched as its new web store in February 2019.
See also
[
]
References
[
]