| | |
| --- | --- |
| | This article documents an upcoming release. |
Kamigawa: Neon Dynasty is the 91st Magic expansion. It will be released on February 18, 2022.[2][3]
Set details
[
]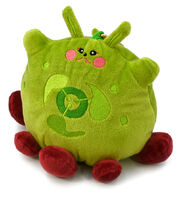 Public domain name registries connected to this name were filed by NetworkSolutions in October, 2020.[4] A further registration with the gg domain was filed by Wizards itself in May 2021.[5] The set was already hinted at in a public Magic survey from November 19, 2019 that featured multiple pieces of Planeswalker art with descriptions referencing a future Kamigawa.[6] The setting is described as Magic: The Gathering's first science fiction plane.[3]
Storyline
[
]
Neon Dynasty is set in the current era on Kamigawa, more than 1200 years after conclusion of the original Kamigawa block in 3326 AR.[7][8][9] The plane's feudal past has met futuristic modernity, with ninjas and samurai now carrying a cyberpunk aesthetic.
The set features the new planeswalker Kaito, a cyber ninja.[7] The current emperor of Kamigawa is "someone familiar."[7]
Marketing
[
]
Events
[
]
Themes and mechanics
[
]
The designers have taken some design elements from the first block and meshed them with science fiction elements.[7] The set features new and returning mechanics.[3]
References
[
]