League Weekend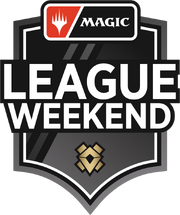 The League Weekend is a recurring tournament, introduced in the 2020–21 Players Tour Season.[1]
In League Weekends, MPL and Rivals League play against other players within their leagues. Each match win awards one point toward their league standings.[2] Final league standings at the end of the season, after seven total League Weekends, will place players into postseason tournaments — the MPL Gauntlet and Rivals Gauntlet — to determine the new invitees to the following season's MPL and Rivals League. On top of League Weekends, MPL and Rivals players will earn points toward their league standings from each split's Championship:[3]
There are three splits during the 2020-2021 season:[2] In total for all League Weekends, MPL and Rivals League players will compete in 84 matches —a maximum total of 84 points — across seven weekends.