World of Warcraft: Dragonflight - The Loop
Play Sound
Niambi is a middle-aged human healer of Zhalfirin descent from Dominaria.
History
[
]
Niambi is the daughter of the planeswalker Teferi and his wife Subira. She was born about a decade after the Mending, and grew up in Femeref, formerly a province of Teferi's lost homeland of Zhalfir. Now a wise woman with lovely features and strands of gray threaded through her long braids, she is an accomplished healer and cleric of the sun-worshipping Femeref faith.[1][2] Her keen mind helped keep the Femeref together, which allowed for deeper understanding of their lost traditions and homeland.[3]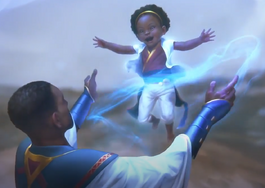 Of the many wayward souls she has tended, Niambi considered her father her first and most important charge.[4] A brilliant mind in her own right, she helped Teferi solve the many puzzles that the planeswalker Urza had left behind.
Story appearances
[
]
| Title | Author | Publishing date | Set | Setting (plane) | Featuring |
| --- | --- | --- | --- | --- | --- |
| Return to Dominaria: Episode 6 | Martha Wells | 2018-04-18 | Dominaria | Dominaria | Teferi, Niambi, Gideon Jura, Jhoira, Liliana Vess, Rafwyn Capashen, Shanna Sisay, Tiana |
| Return to Dominaria: Episode 5 | Martha Wells | 2018-04-25 | Dominaria | Dominaria | Teferi, Subira, Kwende, Akime, Niambi |
In-game references
[
]
Represented in:
Depicted in:
References
[
]