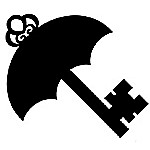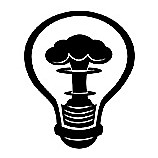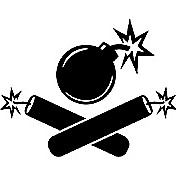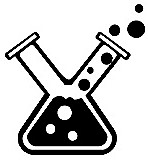 Unstable is a booster-based card set for Magic: The Gathering that can not be used in legal Magic tournaments. It was released on December 8, 2017 as a standalone set.[4][5] This is the third of the silver-bordered Un-sets and is designed to be drafted.
Set details
[
]
Unstable contains "216-ish" cards (5 basic lands, 75 common, 75 uncommon, 46 rare, and 15 mythic rare) and 20 foil tokens, and includes randomly inserted premium versions of all cards.[6] The set explores new areas of Magic game design and continues the tradition of bending the conventional rules of the game in a fun and whimsical way. Unstable was designed to both be drafted alone and be mixed with other sets: according to Mark Rosewater, however, the best experience is probably when it's drafted alone.[7] The expansion symbol is a wrench with an acorn-shaped hole.
The big difference between Unglued and Unhinged on one hand, and Unstable on the other, is that the first two were meant to be mixed in with normal Magic, whereas Unstable was built as a stand-alone limited experience.[8]
The set features 'modern design sensibilities' and is built around a 'cohesive creative vision'.[4] It includes fun legendary creatures that can be utilized in the Commander format and some cards designed for Cube.[9][10][11] Like its predecessors, Unstable features 5 full-art basic lands,[12] but borderless instead of black-bordered.[13][14] Every pack contains one of the five lands unless it is replaced by a Steamflogger Boss, which replaces 1 in every 121 basic lands. The set also features foil tokens, both for tokens produced by cards in the set and for popular tribes outside the set.
The set contains some cards at common which are functionally identical to existing black bordered cards or possibly "blackborderable". These had been included for limited gameplay purposes.[15][16][17]
Unstable is only published in the English language.
Magic Story
[
]
History
[
]
Mark Rosewater had to wait 13 years after Unhinged before Unstable could be printed, as Unhinged had been considered a commercial failure. However, Rosewater and senior brand director Mark Purvis argue this wasn't because of poor sales, but because of overprinting. At the time, Wizards of the Coast didn't regularly create supplemental sets, so Unhinged was treated as a small expansion. Actual work on the set took six years.[18][19] When design started, one of the goals, as proposed by the director of product design Mark Globus, was to explore what new printing technology might allow: however, none of these proposed ideas were feasible at the time the set was printed.[5]
The design of the set was finished in 2014.[20] It was originally scheduled for summer of 2015, but was pushed back a year to make room for Modern Masters 2015.[21] It was then scheduled for the summer of 2016, but the concern that its steampunk influence made it too similar to Kaladesh, pushed it back yet another year. It was then scheduled for summer 2017: however, after Conspiracy: Take the Crown was added last-minute, its release was pushed back to December.
Marketing
[
]
Unstable is sold in boosters and Draft Packs. The first details of Unstable were revealed by Rosewater at San Diego Comic-Con 2017,[19] who also heavily promoted the set on Blogatog.
A booster contains 16 cards: 1 rare, 3 uncommons, 8 commons, 2 contraptions, 1 basic land and 1 foil token. A randomly inserted premium version may replace any one of these cards. The boosters feature art from Willing Test Subject, Three-Headed Goblin and X.[22]
Draft Weekend was held on the 9–10 December 2017, the first time which a non-Standard set was used in such an event, and also the first time the event is held on a casual level (Only 1 lifetime PwP were awarded in those events).
Promotional cards
[
]
Tokens
[
]
Unstable features 20 foil tokens, one per pack. Half of them are tokens from Unstable, with humorous fake ads on the back of each.[23][24] Only the front side is foil, the back side isn't.[25] For the first time, some of these tokens have watermarks, which interacts with the "watermark matters" mechanic that appears on a number of cards in the set.
The other half of the tokens are for non-Unstable cards, and has full borderless art of the same token on the back faces instead of advertisements.[23]
4/4 Angel creature with flying
1/1 Spirit creature with flying
1/1 Thopter artifact creature with flying
2/2 Vampire creature with flying
2/2 Zombie creature
1/1 Elemental creature
3/3 Beast creature
1/1 Saproling creature
*/* Elemental creature with "This creature's power and toughness are each equal to the number of creatures you control."
Clue artifact
Reception
[
]
Wizards of the Coast reported that Unstable was one of the smash hits of the year, and was beloved by players.[27]
Flavor
[
]
Unstable is set on Bablovia, a steampunk 'mad scientist world' with 5 factions:[5][28]
Themes and mechanics
[
]
Unstable also has a number of one-off mechanics that play on other black-bordered mechanics:
Art menace — Creatures with art menace can only be blocked by creatures "with two or more visible figures in their art."
Blurry — A play on evasion abilities, creatures with blurry can't be blocked except by players who were wearing glasses as the creature was cast.
Just a second — A riff on split second,[40] spells with just a second prevent players from moving cards on the battlefield while they're on the stack.
Last strike and triple strike — A riff on first strike and double strike, creatures with last strike deal damage after creatures without last strike. Creatures with triple strike deal both first-strike, regular, and last-strike combat damage.
Loose lips — A source is considered to have loose lips if an open mouth is depicted in its artwork. This only appears in the context of Knight of the Kitchen Sink, a variant of which has "protection from loose lips."
Squirrellink — Similar to lifelink, creatures with squirrellink create that many Squirrel creature tokens whenever they deal damage.[41][42]
Switch — To switch two cards means to exchange their respective game states. Cards that switch do not trigger other abilities, as they do not transition between states.[43]
Undeathtouch — Creatures with undeathtouch specifically exile a creature card if they would otherwise deal damage to it, including cards in a graveyard.
Unstable also features a number of returning mechanics.
Existing un-mechanics that return include wordy, "flavor text matters," "art matters," subgames, dice rolling[36] and dexterity cards.
Existing non-evergreen mechanics that return include battalion, battle cry, cascade, frenzy, proliferate, Phyrexian mana, protection, storm, undying, and unleash.
Trample also appears on non-creature spells for the first time (Super-Duper Death Ray).
New types and colors
[
]
Unstable continues the trend of introducing humorous card types to the game.
Supertypes
[
]
Creature types
[
]
New card types are:
Reintroduced creature types are:
A number of creature types were also revisited after a long absence from black-border Magic:
Other subtypes
[
]
Colors
[
]
Gold joins brown, hazel, and pink as exclusive silver-bordered color.[39]
And/or
[
]
"And/or" (Shellephant) isn't a creature type.
Cycles
[
]
Variant cards
[
]
Thirteen cards in Unstable were printed with multiple variants.[45] These variants can differ on rules text, stats, flavor text, art, watermark, and even card name. The rarity of all the variations of a particular card add up to the regular listed rarity.[46]
Vertical cycles
[
]
Functional reprints
[
]
Gallery
[
]
References
[
]
External links
[
]